Collision Services at Honda of Watertown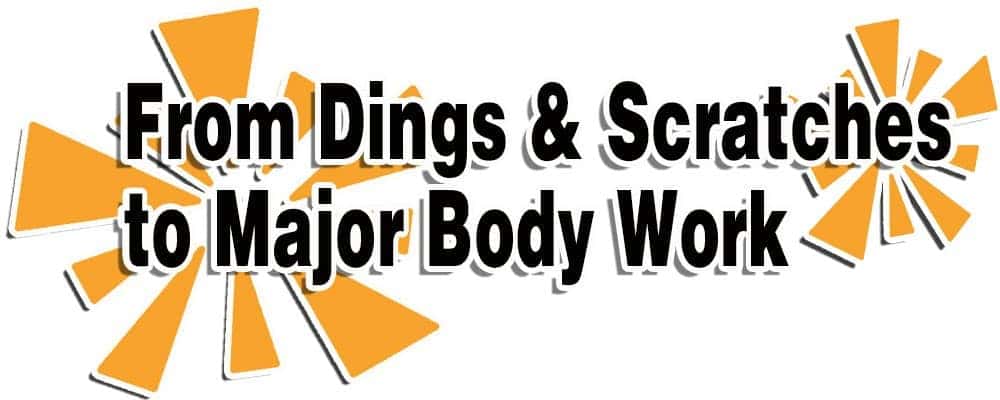 Let's face it. In a world filled with reckless drivers and hazardous weather conditions, it might seem impossible to keep your car looking 'like new' once you drive it home. Serving Waterbury, CT; Naugatuck, CT; and Torrington, CT area drivers, we're here to help you restore your vehicle's perfection.
Call Honda of Watertown Collision Services first- Authorized Honda Collision Center! We will tow your vehicle to our facility, because you should never drive a vehicle that could be unsafe due to damages.
If you do contact your insurance company on your own, do not be influenced by their recommendations regarding the choice of a repair facility. And if they suggest you should take your damaged vehicle to a drive-in claims center, don't! Today's vehicles are much too complex for an accurate visual estimate. A drive-in claims center often does not have the equipment needed to examine your vehicle properly. And even if it does, it will not have an auto body representative to make certain that all the damage is assessed.
You can go to the repair facility of your choice – that's the LAW! There is only one right place for the insurance adjuster to inspect your vehicle… at Honda of Watertown!
Because we pride ourselves on being brand experts for new Honda models and beyond, you can rest assured you'll be pleased after your vehicle visits us for some TLC. Honda of Watertown Collision Services offers a limited Lifetime Warranty on all our repair work.
The result: your car will shine just like a new model we feature in our showroom. Want to make sure they run that way, too? Our auto service and repair department is trained to help you get the most out of your vehicle. An appointment with our skilled professionals is just a click or call away. You can sign up by following the link below, call us on the phone, or come in personally, and we'll get you in when it's convenient for you.
---