What is Honda Sensing?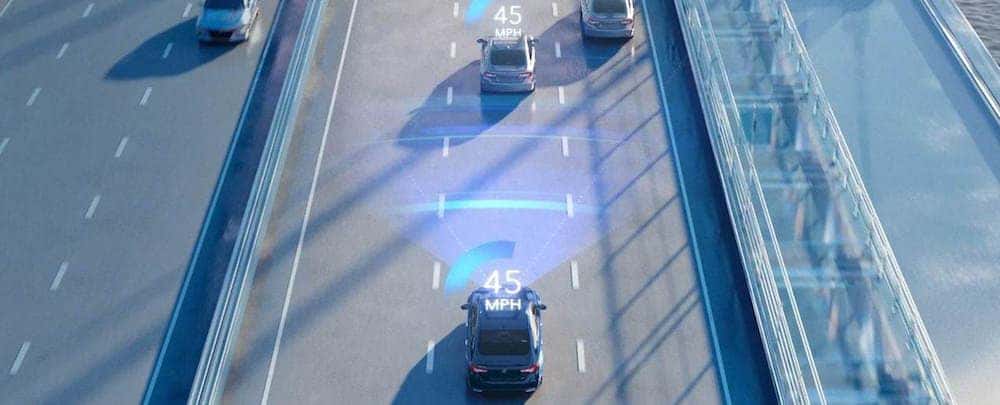 In CNET's Honda Sensing review, they describe Honda Sensing and how it has been implemented into more than 1 million Honda vehicles. Wondering, "what is Honda Sensing, and why is it so popular?" Honda Sensing is a comprehensive suite of safety features standard on select Honda models like the 2019 Accord and 2019 Pilot. When equipped, Honda Sensing helps you stay safe during every Waterbury ride. Learn more at Honda of Watertown before selecting your next Honda vehicle!
What's Included in the Honda Sensing Package?
Honda Sensing is comprised of a variety of safety technologies that will have your back on Southbury roads:
Collision Mitigation Braking System (CMBS): Brakes your car for you in the event of an oncoming straight-on vehicle collision
Road Departure Mitigation System (RDM): Uses a camera in order to detect road markings and warns you if you leave the road
Adaptive Cruise Control (ACC): Helps you maintain an ideal following distance
Lane Keep Assist System (LKAS): Adjusts steering for you in order to keep you from driting out of your lane
Traffic Sign Recognition (TSR): Utilizes a camera to detect and alert you of oncoming speed limit signs
Can You Turn Off Honda Sensing?
Is Honda Sensing worth it if you don't use these features all the time? The answer is yes, because you can easily turn them off! For example, if you don't want to use RDM, you can simply press a button under ECON. You can turn LKS off by pushing the MAIN button on your steering wheel and holding until the indicators visible in the instrument cluster disappear.
Additionally, you can configure Honda Sensing settings through the optional central touchscreen. First hit "Settings," then "Vehicle Settings," and lastly "Drive Assist Setup." You can now change RDM distances, distance warnings from CMBS, etc.
Learn About Honda Technology at Honda of Watertown
If you need assistance modifying or turning off Honda Sensing features, feel free to schedule a service appointment to work with one of our Honda service technicians! And if you'd like to experience the Honda Sensing system in a new Honda vehicle, contact us at your convenience to set up a test drive.