Honda Batteries
Why service your vehicle's battery at Honda of Watertown?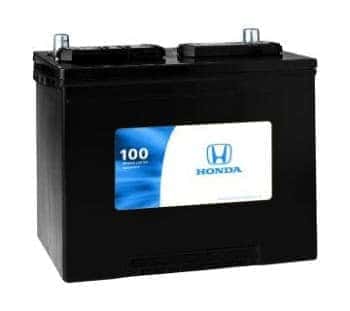 Warranty Coverage– A Honda Genuine Battery, purchased from us is covered for 100 months. For the first 36 months, we'll replace a defective battery with no cost for the battery, labor, or installation. For the remaining 64 months, you will receive a credit toward the purchase of a new battery according to its age and based on the then-current retail price.

Value and Trust- Honda of Watertown strives to offer the same things people choose a Honda vehicle for, including reliability, dependability, and value. The Parts and Service Department is committed to earning your loyalty every time you visit and helping you prolong the life of your vehicle.

Honda Professionals –Our Parts and Service personnel are trained professionals and are continually provided leading-edge client service, process, and technical training. Combine that with up-to-date technical resources, specialized processes, and specific tools for your exact model and year, and you've got the right people to help make maintaining your Honda as satisfying as owning it.